News
The Media Operations System blog contains tips and advice on the various tools within the system as well as wider advice about radio stations.
Six new community radio stations award
Posted: 12th May 2020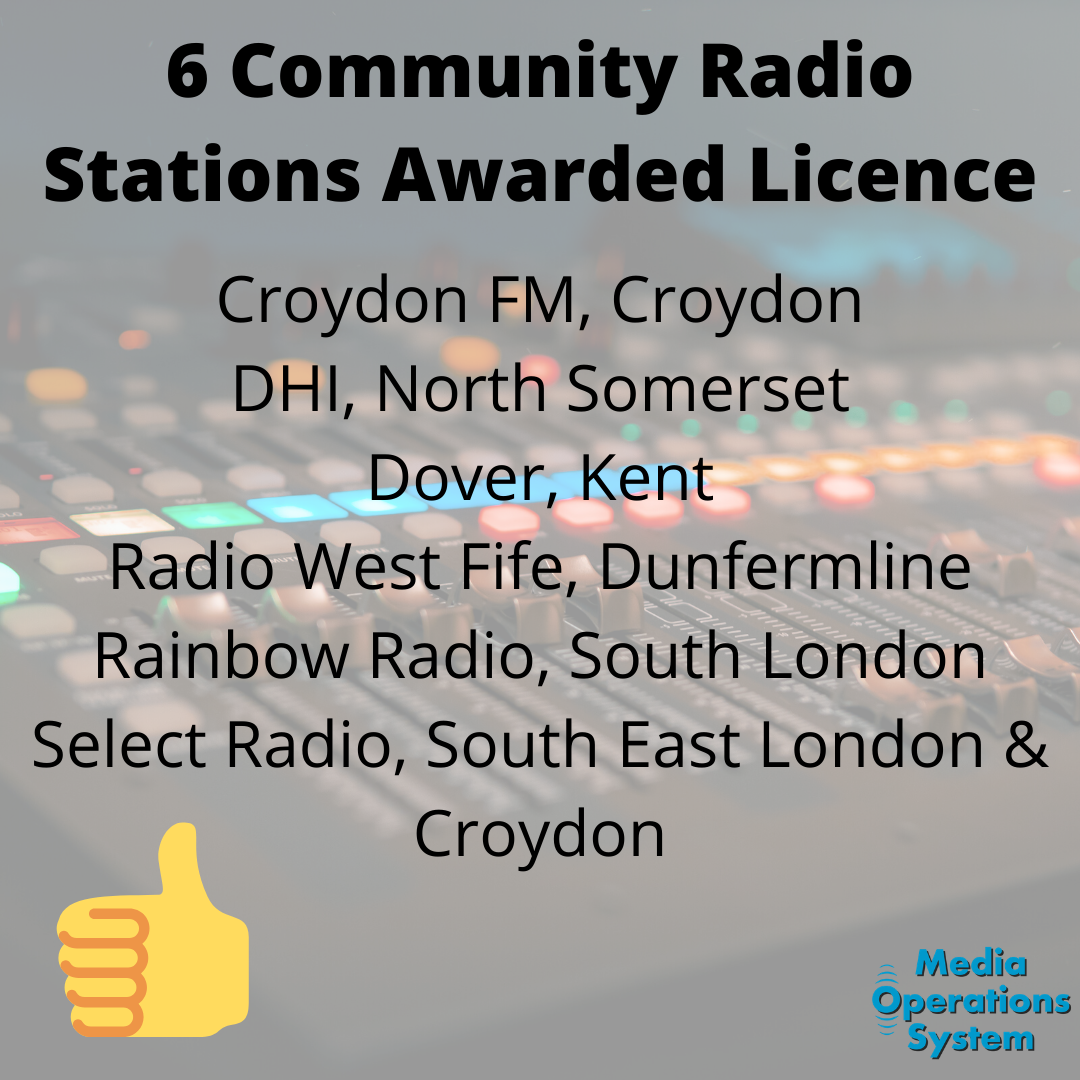 Congratulations to the six new community radio stations that have been awarded licences by Ofcom today in England and Scotland. Licences have been awarded to:
Croydon FM (Croydon FM C.I.C), London Borough of Croydon
DHI (Digital Hits Network Limited), North Somerset
Dover (Dover Radio CIC), Dover and surrounding areas, Kent
Radio West Fife (Radio West Fife SCIO), Dunfermline
Rainbow Radio (Rainbow Broadcasting Limited), South London
Select Radio (Select Radio Limited), South East London and Croydon
Now is the time for the new radio stations to get their planning underway and bring together their team ready for launch. If only there was a tool available that could help ?
---
View other news stories