News
The Media Operations System blog contains tips and advice on the various tools within the system as well as wider advice about radio stations.
Celebrating Local Radio Day 2023
Posted: 20th October 2023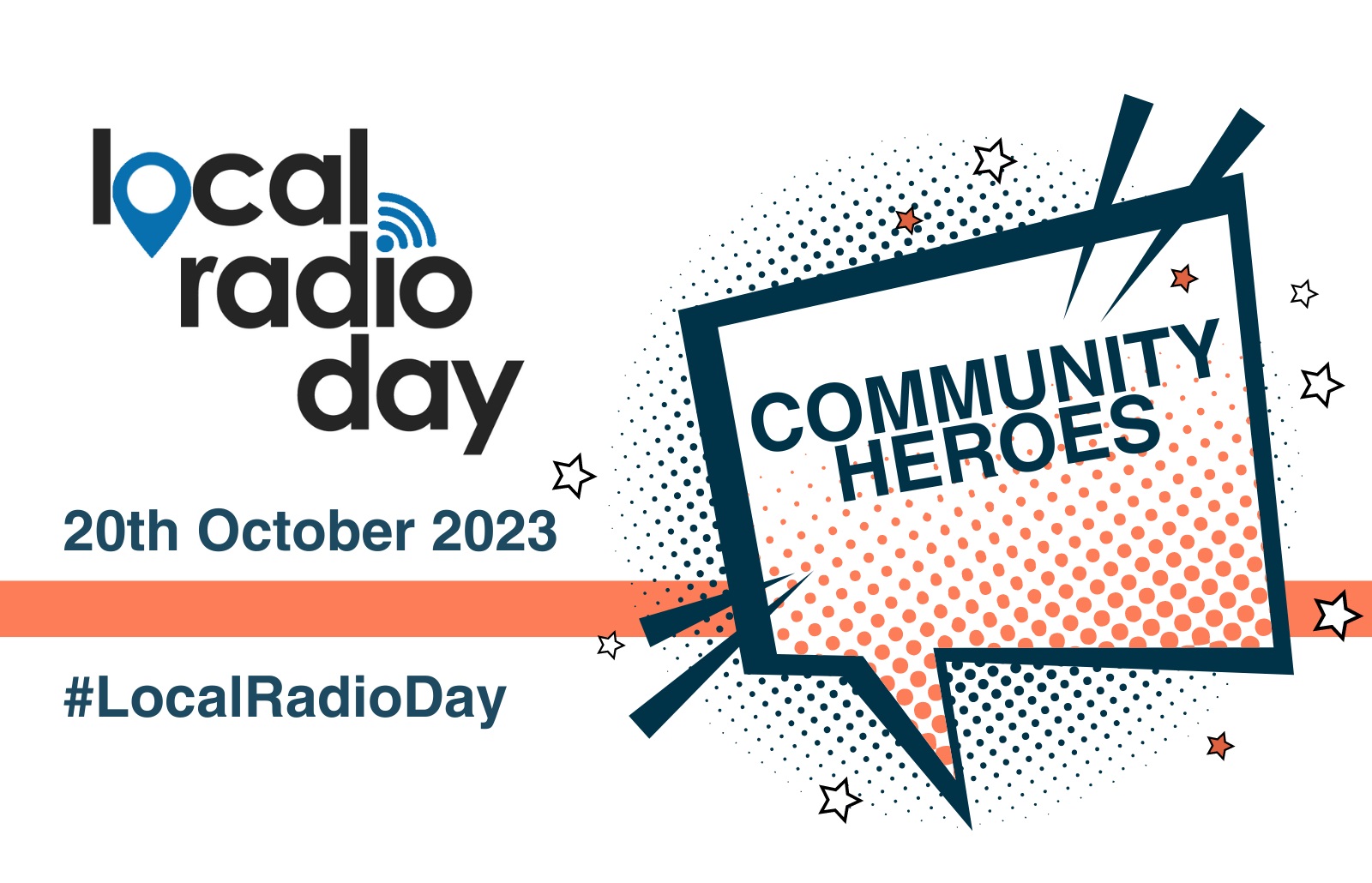 Today (Friday 20 October 2023) we're celebrating Local Radio Day and the benefits local radio brings to their communities. And this year it's about celebrating your community heroes.
Applications have opened for RSL licences for March and April 2024
Posted: 1st September 2023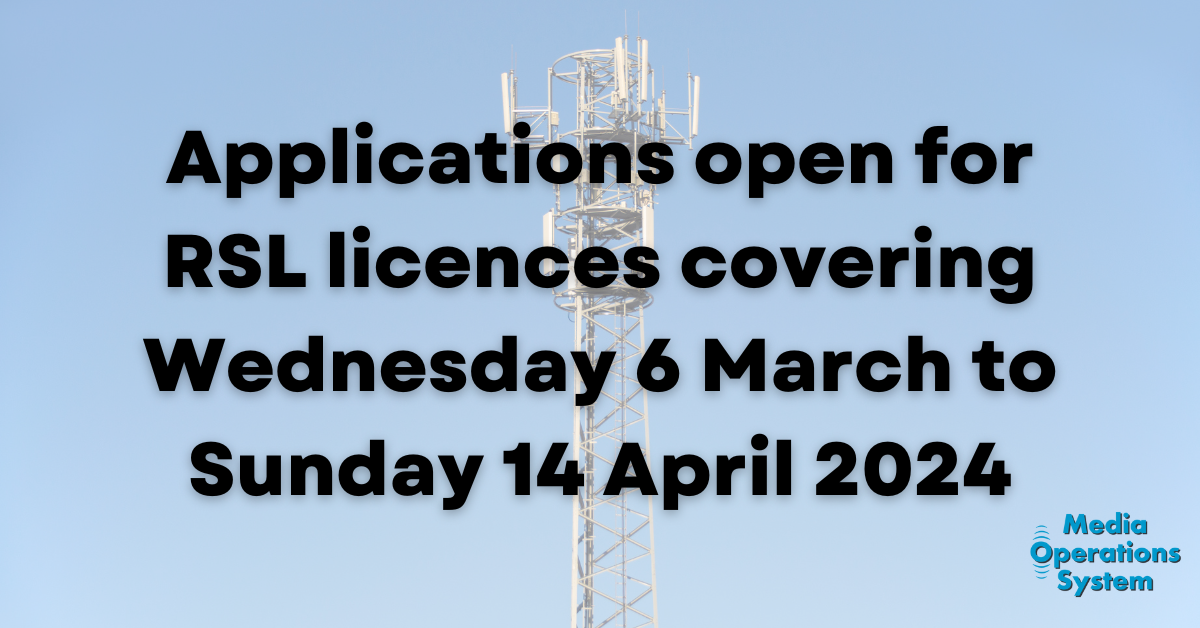 Have you applied for your RSL licence if you want to broadcast between Wednesday 6 March and Sunday 14 April 2024?
One month left for DAB applications in London and South East
Posted: 30th April 2023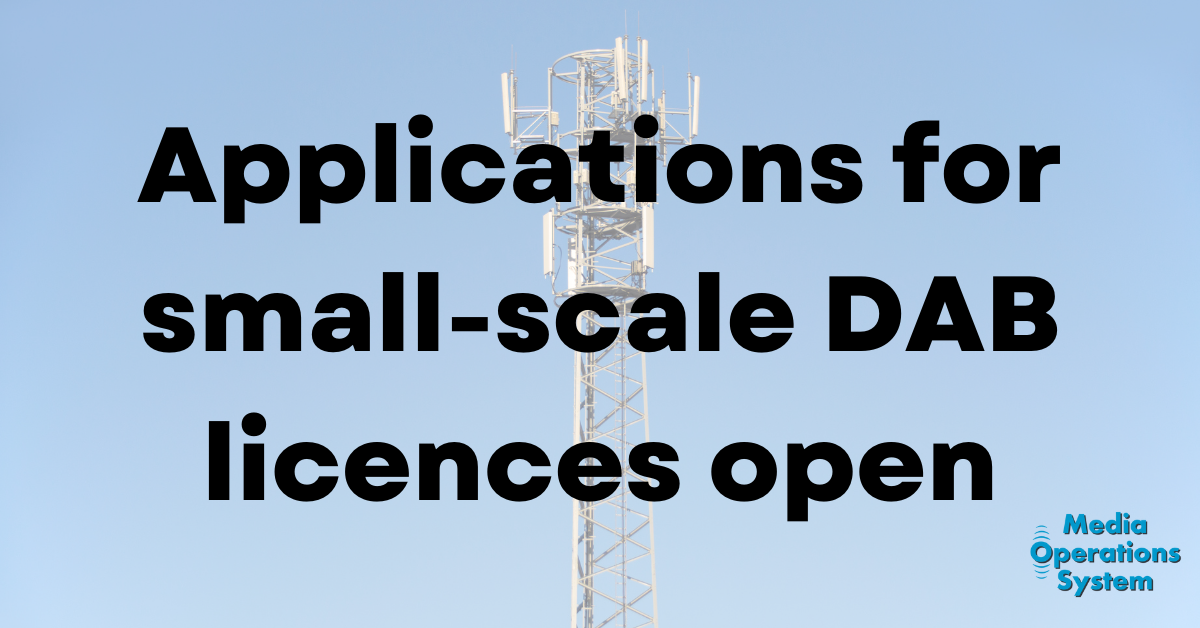 Time is running out for applications to run small-scale DAB in South East England, including London. Ofcom's fifth round of applications for small-scale DAB closes on 31st May 2023.
More plans to switch off AM transmitters
Posted: 17th February 2023
More AM transmitters are set to be switched off as Ofcom consults on plans by talkSPORT to switch off four of their 22 AM transmitters.
New functionality for meetings
Posted: 3rd February 2023
We've been busy adding extra functions to make organising meetings easier
Applications for third round of small-scale DAB licences open
Posted: 26th January 2022
Ofcom have opened applications for the third round of the small-scale DAB licences
Applications open for national FM licence for additional services
Posted: 25th October 2021
Ofcom has opened applications for a national FM licence to run until April 2031 for additional services, currently operated by INRIX UK Ltd
Second batch of small-scale DAB licences awarded
Posted: 31st March 2021
Ofcom has announced another four small-scale DAB licences
Ofcom looking to award small-scale FM licences as part of a trial
Posted: 21st March 2021
Ofcom is looking to award around 10 small-scale FM licences as part of a trial of lower power and short range licences
New Style Radio fined for late submission of finance report
Posted: 15th March 2021
A £2,000 fine has been issued by Ofcom to New Style Radio for failing to produce its annual finance report on time. New Style Radio is a community radio station based in Birmingham, broadcast...
First small-scale DAB multiplex licences awarded
Posted: 18th February 2021
The first five small-scale DAB licences have been awarded in the UK
Further Government support for community radio
Posted: 16th February 2021
Further Government financial aid has been provided to 53 community radio stations sharing the additional £200,000, on top of the usual £400,000 made available through the Community Radio F...
KTV fined for serious broadcasting breaches
Posted: 12th February 2021
Ofcom has today imposed fines totalling £50,000 on Khalsa Television Limited (KTV) for serious breaches of our broadcasting rules. The investigation by Ofcom found that KTV aired a music vide...
More Government support for community radio stations
Posted: 22nd December 2020
Ofcom has announced an extra round of funding to support community radio stations
Ujima Radio fined for failure to provide finance report?
Posted: 11th December 2020
A £300 fine has been imposed on Bristol community radio station Ujima Radio for failing to produce its annual finance report on time by Ofcom. Ujima Radio was required to submit its 2018 fina...
Norwich Community Radio Station Releases Charity Single
Posted: 21st October 2020
A community radio station in Norwich has released a single to help them fundraise to find a new home.
Consultation on changes to broadcast licence conditions
Posted: 11th September 2020
A consultation has been launched into proposed changes to broadcast licence conditions that could apply to all broadcast licences. Ofcom claim these will be easier to use and understand and to deli...
Government supports 31 radio stations to help them stay on air
Posted: 28th August 2020
Ofcom has today confirmed that 31 community radio stations will be receiving grants to help them stay on air, receiving a share of £73,658 tax payers money. In total 77 stations applied for a...
Three new community radio licences awarded in Northampton
Posted: 24th July 2020
Ofcom has today announced the award of three new community radio licences in Northampton.
Government bailout to 81 community radio stations
Posted: 4th June 2020
Having received 202 applications for a Government bailout, Ofcom has made it's first round of grants to struggling community radio stations